Small Business Spotlight with Alicia Gregg
Business Owner: Alicia Gregg
Business Name: Love E Handmade/The Preservationist
Love E Handmade | The Preservationist 
Tell us a little bit about you.
Well, my name is Alicia Gregg. I live in Charleston, SC with my husband (who is my high school sweetheart), my six year old daughter, and our boxer. We grew up in South Carolina and both went to Clemson University, where I studied fine art with an emphasis in photography. It wasn't until my daughter was born that I started making dolls. It's nice to be able to bounce back and forth between photography and dollmaking. I would love to find a way to integrate them!
 
Are you following your passion?
YES! I am one of those people who is passionate about art. period. I love all art. I see dollmaking as a form of art and it's something that has come so naturally for me. I love studying new techniques and trying new things and I think it must be a passion if it doesn't feel like work!
What tools to do use to inspire?
I use my sewing machine, lots of fabric in different patterns, colors, textures. I use trimmings, faux furs, faux leathers, to tell my dolls stories and help spark imagination.
When did you fall in love with what you do? How long have been doing it?
I started sewing when my daughter was born. I learned on my mother's super old machine, that my husband rebuilt. If you can learn to sew on that thing, you can sew on anything. I made my first doll for my daughter when she was two. It was a small kitty with several outfits. It was not my best, but I loved it and she did too. She still has it! Once I made the kitty, I was hooked. I knew I could do better. I made the first prototype for the dolls in my shop three years ago. She's still around, buried in the toy box, but I pull her out every now and then to give her a new outfit and to see how far I've come.
 What sort of inspiration do you specialize in?
 I like to think that I specialize in imagination. As a mother, I see firsthand, how technology can affect children socially. My dolls are meant to inspire play and imagination in children. The dolls are not only beautiful and one of a kind, but they are durable with moving parts and accessories so your child can make her doll whoever she wants her to be.
 
When the weather is warm, I'm on the beach or on the boat with the family. We are lucky enough to live 10 minutes from the beach, so we are there a lot! I also love getting together with my group of friends from college. They are all creatives as well and we see each other a few times a year and just have the best time catching up, eating good food, and laughing until our stomachs hurt!
What or who got you started in your creative/inspirational medium?
The birth of my daughter definitely led me to the dolls and other accessories. I know I wouldn't have explored the world of dolls if she wasn't around.
 Who are some of your Top Inspiration, past or present?
Obviously my daughter is my biggest inspiration. She helps me visualize new concepts and often she has tall requests that end up in the shop. She's my product tester and the company, ​Love, E Handmade ​is named after her. She had a mermaid party a few years ago and everyone received a mermaid doll as a thank you. The tag said Love, E because it was a gift from my daughter (Edith) to her friends. I love doll makers like Veronique of ​Mini Boheme​, who makes the cutest animals in the sweetest outfits with a vintage feel. I also turn to other artists outside of the doll making world for inspiration, like Andy Warhol (my favorite), Annie Leibovitz, and even historical royal families!
What are some of favorite inspirational/creative communities?
Of course, ​The Artistic Soul​! Everyone here is so encouraging and
motivating! I love seeing the success other creatives are having, it's truly inspiring! I am also apart of ​The Rising Tide Society​. It's a huge group with lots of different types of creatives. They even have local chapters in your city where you can meet up and chat about creative stuff.
Do create other types of arts or crafts? What kind(s)?
I am a photographer. ​The Preservationist​ is actually my first business. I
specialize in lifestyle photography for families. I also am 1⁄4 of a lifestyle blog called Across Our Table​. Some friends of mine from college and I started it as a way to stay connected with each other since we all live in different cities. It's a lot of fun and we really talk about everything from fascia blasting, to nursery decor, to what's for dinner and DIY projects. I do also dabble in other crafts. My cousin just requested a large dream catcher for her baby's nursery. It turned out so good that I may make a few more.
 How do you balance your personal/family and passion?
I have set days/nights when I work on dolls. I am a stay at home mom, so I have responsibilities that have to get done during the day. Usually on Tuesdays and Thursdays I sew and then on the weekends at night. For me it's important to have a schedule and a routine. My daughter likes to make her presence known, so she keeps me in check.
From where do you draw your inspiration daily?
My daily inspiration comes from life. Whether it's a beautiful sunrise while walking E to school, or an interesting shape that appears in my coffee after I add cream, or a beautiful color or pattern I see while flipping through a magazine.
What kind of workflow apps do use?
When I remember, I use ​Planoly​ for Instagram. I honestly can't keep up
with Facebook and algorithms and what not. I just want quality followers who really love what I do and who can give me honest feedback. I do also use the Etsy for sellers app. It is fantastic!
What kinds of collaborations have you done recently?
I haven't done any with Love, E. I just opened the Etsy store in December 2017, so I'm still trying to figure it all out, but I would love to collaborate with other creatives!
Do you work with any charities or special projects? Which ones? Shout them out. 
Again, since I just opened a few months ago I haven't had the opportunity to work with any charities yet. My birthday is in May and I would love to do something for the month where if you buy a doll, I donate a doll to ​Birthday's for All. ​It's a local charity that provides birthday parties and presents to children in foster care/orphanages.
What advice would give to your young influencers wanting to follow their passion, today?
Make a business plan. If you want to follow your passion, you have to have a solid plan. That may require sacrifices in other parts of your life, like missing Taco Tuesday, or cable, or those shoes that you really want. Sometimes you have to scale back in order to be able to do what you love. Don't give up!
What tips would you give to our viewers in an inspirational rut?
When I get in a rut, I will do something creative that isn't normally in my wheelhouse. I will turn to Pinterest and pick a project that I pinned and do it. A lot of times doing something else creative will pull me out of a rut. If that doesn't work then I will make an inspirational/mood board and I turn to communities like ​The Artistic Soul​!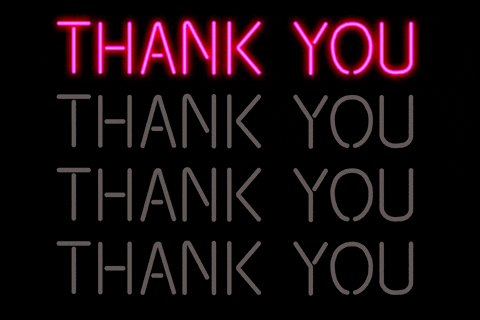 Subscribe to our blog for more fun, inspiration, and business tips!! 
Please reload